CRYSTAL CLEAN LEATHER REPAIR KIT
www.crystalcleangroup.com/blog
This leather repair kit is matched to the exact colour of your leather item requiring repair.
The leather colourant kit is not just a standard dye but an actual process, which gives fine results every time. Developed by professionals in the leather manufacturing industry, our leather colourants are not the standard dyes, but water based finishes used to give a long lasting, durable and flexible finish. Non hazardous and non flammable our kit is easy and safe to use.
What makes our leather colourant kit the best? We use water based colourants, a traditional technology, which has been used in the manufacturing of leather for years. The end result looks like brand new leather, as you will be applying the product in the same way as the manufacturers. Once applied, your leather will look and feel like natural leather, it will not flake, fade or peel off.
How it works: First you remove the manufactured finish from the leather with the leather prep. This allows the colourants to adhere and penetrate the leather, giving a sound base covering. You then spray on a coloured coating for uniformity and to get a nice natural finish. The job is then sealed in with a professional leather finish. This finish protects and enhances the leather and stops it from wearing out.
Once applied, our colourants and finishes are so tough, you will find it difficult to even scuff or scratch the leather!
Send a sample of leather to us, address below. If you are not sure where to get a sample of leather from, please e/mail us info@detailingstore.com
Can Be Used On
Furniture
Car Interior
Handbag
Equine Leather
Clothes
Shoes
Suite Before and After, The colour had been lost in the couch
Before                                                             After
Leather Colourant Kit Contents
Leather Prep – This is a solvent based cleaner used to remove any dirt from the surface of the leather. More importantly though, it degreases the leather and removes the manufactured finish allowing the colour to penetrate and adhere to the leather in a better fashion. Alcohol Cleaner – A mild cleaner to remove any waxes or silicones on the leather.
Leather Colourant – A water based leather colourant, firstly padded on to the leather to create a base and then sprayed on to create a nice even finish.
Leather Finish – A professional leather finish used to seal in the colourant. Exceeds colour fastness tests to ensure long lasting and durable leather. Transparent finish available in matt, satin & gloss.
Spray Gun – An adujstable spray gun used by professionals in the leather repair trade to apply the colourant in a thin even coat.
Sponges – Perfect applicators used to apply a thin base coat of colour.
Accessories – Detailed instructions, latex gloves, lint free cloths, abrasive pad.
Leather Jacket Show Before and After
                                     Before                                                After
            
Contents
100ml Leather Prep Cleaner
100ml Alcohol Cleaner
250ml Leather Colourant
100ml Leather Spray Finish
Spray Gun + propellant
Sponges & Accessories
                                  Before                                             After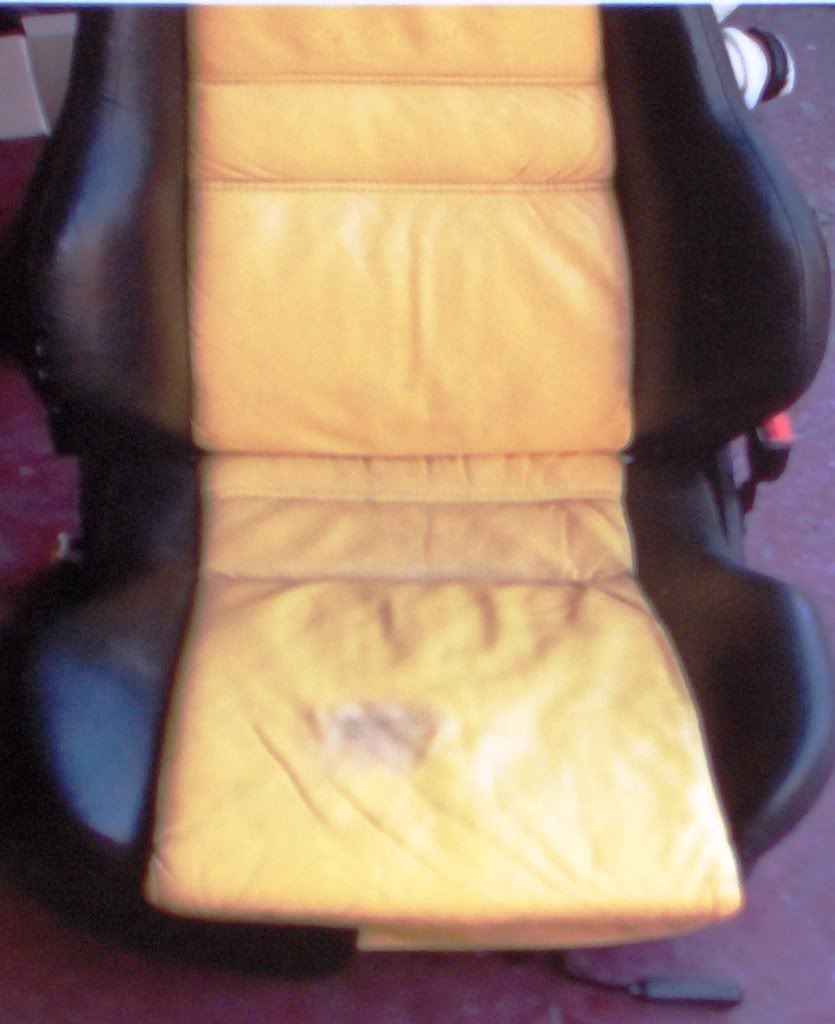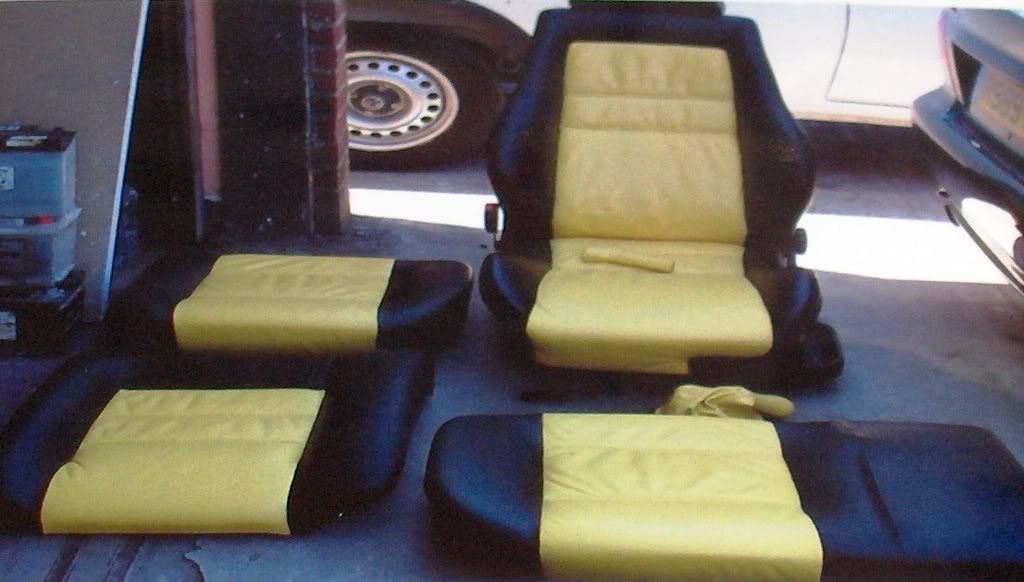 This car seat has been damaged by general wear and cracking over many years . By mixing up the colour exactly each scratch can be repaired individually creating an invisible repair.
Due to the extent of this damage a colour repair kit was necessary, however if you just have light scratches on the surface (hair line) and they are a lighter colour than the leather you can simply use the leather re-colouring balm
Can Be Used
Use the colour repair kit to repair all kinds of surface damage where only the surface has been damaged. Repair scuffs, scratches and colour loss. It can be used to repair colour on all types of leather except suede, nubuck and aniline leathers. For aniline and pull up leather use the leather re-colouring balm.
Range Rover Seat Before & After Pictures
Before                                           After
Picture of contents of the kit in the listing / gallery may differ from what is in the kit as its a general photo used.
Only £52 Including FREE delivery in the UK